Molokai is the least populated of the inhabited Hawaiian Islands but certainly one of the most beautiful. Molokai is a step back in time; it feels like something out of the South Pacific like the Marquesas Islands or the Solomon Islands; certainly not America. Molokai is laid back and slow-paced but there is much on offer in Molokai but perhaps not on the surface. You have to do some digging in Molokai; you have to be open-minded, and be outgoing to locals to make the most of Molokai. Molokai is the most interesting island in Hawaii.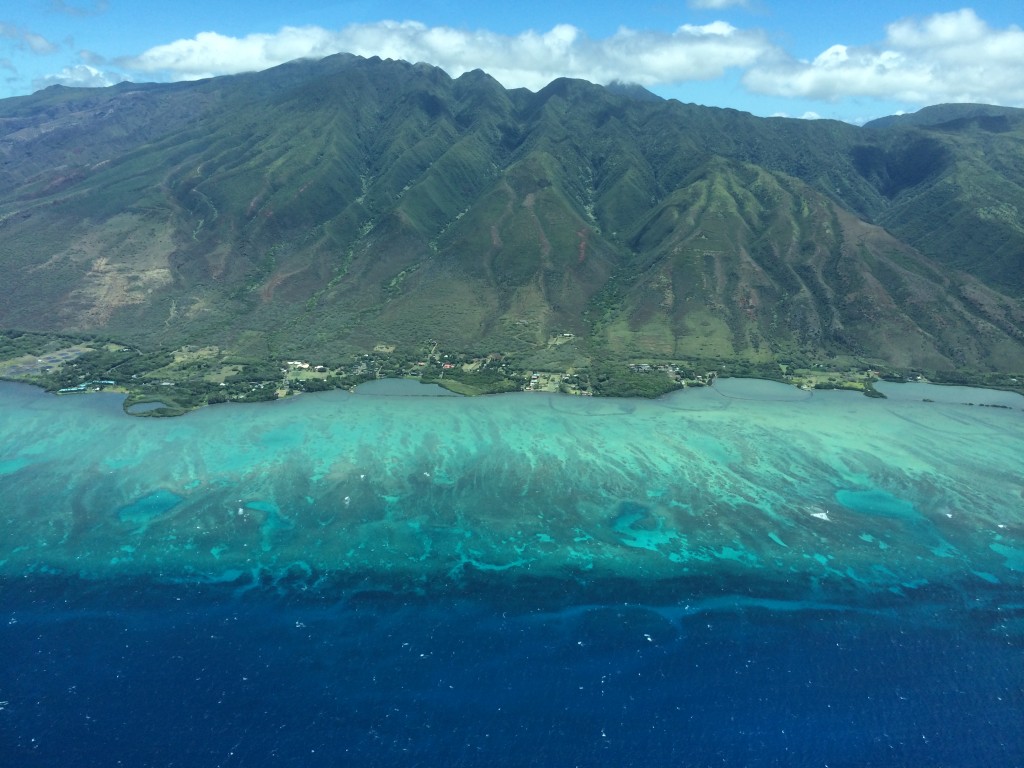 I would recommend two to three days on Molokai to get a feel for the island and see the main sites. I am not going to lie, there is not a ton to do so to speak but there is a ton to learn and to experience a different Hawaii than you're used to. It's more of a local experience-a true island experience. The first thing you need to do on Molokai is a mule ride!


I know, a mule ride doesn't sound like the world's most exciting thing but this mule ride is pretty cool. A mule is essentially half a horse and half a donkey and it is very strong. You start at the top of a cliff and descend some 1800 feet down 26 switchbacks on the cliffs edge. It takes a little while to get used to but once you get accustomed to the fact that the mule knows where he's going then you'll be more relaxed and can enjoy the ride. My biggest piece of advice is to wear pants, not shorts as I did-mules itch!


The mule ride takes about 90 minutes down and then only about 75 minutes back up. The guides may stop intermittently for feedings or just rest. Also, just accept the fact that the mules poop and fart a lot and move on! It's all part of the experience!


At the bottom of the mule ride, you will take part in a Father Damien Tour. This is literally a one of a kind tour that I didn't even know I was going to be doing-it's part of the mule ride experience. The small north shore village of Kalaupapa is the site of the tour and you are met by a century old yellow school bus at the bottom of the mule ride.


Kalaupapa is where the Hawaiian Government quarantined sufferers of Hansen's Disease or Leprosy. Today, there are no active cases of Leprosy but several "patients" still choose to live in the very remote and isolated settlement. In fact, they are cut off from the rest of Molokai and only get one shipment of supplies per year. Literally they get one supply barge that comes to visit them each July.


The Father Damien tour was really weird to me and even now I still don't know how I feel about it. It's a historically notorious place and nowadays, devout Catholics go to pray for healing and religious guidance. We had a dozen or so on our bus, although it took me a while to figure out what was going on.


I am not a religious person so I found it strange, especially as I was unaware I would be on the tour in the first place. Since Kalaupapa is so isolated and the patients make the rules, you are not allowed to walk anywhere and must take the bus everywhere-even if one site is 100 feet from the other-it's very strange. I actually got scolded for walking 50 feet away to take this picture from the dock.


That said, there are some very beautiful spots in and around Kalaupapa and some of my favorite pictures from Molokai were from here. I would recommend the tour if you're on Molokai because it's part of the history but do a little research first and know what you're seeing and why it's the way it is. That was my mistake.


The 2 best things to do on Molokai are to do the classic coastal drive to the Halawa Valley and to see the West End beaches. The Halawa Valley is fantastic. It is about 20 miles or so from town and winds in and out of great coastal turns and views. The Halawa Valley views are stunning and there are usually locals camping out or having barbeques once you get down there.


The pictures are to die for and if you get to be the one driving-you're in for a treat! Just make sure there isn't someone taking a picture of you taking a picture!


The West End beaches feature Papohaku Beach; which is the longest beach in the state of Hawaii. You will likely be the only person on the beach. It is breathtaking and reminds me a little of Polihua Beach on Lanai.


You can go crazy getting idyllic beach photos but there are three things you must know about the beach before you go. First, the walk from the car to the beach is pretty far and if you go barefoot, your feet will fry. So bring flip-flops and be prepared to trudge through the sand until it's safe to go barefoot near the water!


Second, Papohaku Beach can be very windy. I mean windy to the point where it is no longer enjoyable and you are getting sandblasted if you're laying on the sand. Even if you're walking it can hurt your calves.


Third, the water is not safe to swim in. There are portions of the beach where you can swim but just be aware that the currents are said to be incredibly strong and not safe to swim on your own. There are no lifeguards on duty. There are also a lot of rocks just under sea level so be careful. All that said, Papohaku Beach is truly beautiful and 100% worth a visit! Besides, if you really want to do water sports, you can go kayaking or standup paddle boarding on the other side of the island with Molokai Outdoors!


I based myself at the lovely Hotel Molokai just on the outskirts of town on a small coastal beach with spectacular views of Lanai. Hotel Molokai is the best place to stay around town and is 100% where I would stay again if I go back to Molokai.


Aside from good accommodation and hammocks, they have a great Aloha Friday music party where a lot of "Aunties" and "Uncles" from around Molokai come and sing around happy hour time! It is a real treat and was probably my favorite thing I saw or did in my 4 days, 3 nights on Molokai.


As far as restaurants and bars, it is slim pickens but there are some decent places to get burgers and pizza in town and even a sports bar called the Paddlers Inn with pretty good food. The thing about Molokai that you must keep in mind is that hours are not as you'd expect. Things often close early, open late or might not open at all without advance notice.


Like I said, Molokai is the most interesting island in Hawaii and unique. It is a Hawaiian experience not to be missed because it is so different than any of the other islands and I have been to them all! It feels like a real South Pacific island rather than Hawaii, but I think that's what makes it so cool. Plus, Molokai may have the nicest people in America-true story!