Costa Rica is one of my favorite countries on Earth. I have spent more time than I can recall in Costa Rica and have seen every corner of the country from my first trip way back almost 20 years ago. Costa Rica has changed a lot in the last 2 decades and the influence of luxury travel has really elevated Costa Rica on a travelers wish list. It used to be a budget heaven and it still can be but the top resorts are fantastic as well. I just spent 3 days at the Andaz Peninsula Papagayo Resort in Costa Rica and did a lot but it felt like nothing at all. That's pura vida!
There's a JetBlue direct flight from New York JFK to Liberia in Guanacaste, Costa Rica. The expansion of this airport has been the lifeline of the Guanacaste and Papagayo region. This all happened years ago when the Four Seasons hotel came in and all development since has been the result of that. And it is flourishing.
We arrived for 3 days at the Andaz Peninsula Papagayo Resort after a 30-minute drive from the airport and checked into my lovely room at the hotel. The beds were excellent, the room was clean and the shower was divine. Rain showers make everything better in my opinion!
The first order of business on this sponsored trip was lunch at OSTRA. The food was excellent, which would become a theme of the trip. In all honesty, the Andaz Peninsula Papagayo resort has some of the best resort food I've eaten in a long time.
Afterwards, I took a cocktail class from the master mixologist from the resort. Cristian is an award-winning mixologist and travels the world making cocktails. We made excellent cocktails along with him then we were to make our own concoctions. I made an old fashioned for obvious reasons!
It was pretty good but I like to leave things to the experts. For the same reason I don't want to fly the plane or cook the food; the pilot and chef know what they're doing!
After a much needed nap, it was time for dinner in the Presidential Suite. The staff of the Andaz Peninsula Papagayo Resort truly outdid themselves in terms of quality and presentation. I loved every course but my favorite was the tuna on risotto. It was pure magic.
On the second of my 3 days at the Andaz Peninsula Papagayo Resort I played some golf. The Four Seasons Resort is really close, about a 10-minute drive away. They have an excellent golf course over there.
It is an Arnold Palmer designed course and it is spectacular. It is immaculately kept with beautiful holes and challenging tee shots. I shot an ugly 82, meaning I was scrambling, but I still scored pretty well. I will be playing again for sure when I come back at the end of July to stay at nearby Villa Manzu!
Back at the Andaz, I grabbed a quick lunch at the Rio Bhongo restaurant before taking a much-needed shower and nap. It's tough to understate how humid it can get in Costa Rica. You will sweat, just accept it and move on! Oh and bring extra shirts!
Dinner was at Chao Pescao, which is a fun Latin themed bar/restaurant where I took the mixology course the day before. The food was outstanding again, not to sound like a broken record but it really was excellent. After dinner I totally crashed and woke up early to take sunrise photos the next morning. Unfortunately the clouds didn't really cooperate but that happens in Costa Rica!
But fear not, it was time for a massage at the ONDA Spa. I got a bamboo treatment that was pretty legendary. I love massages and get them whenever possible on my travels and at home to be honest. You never regret getting one even if it's expensive!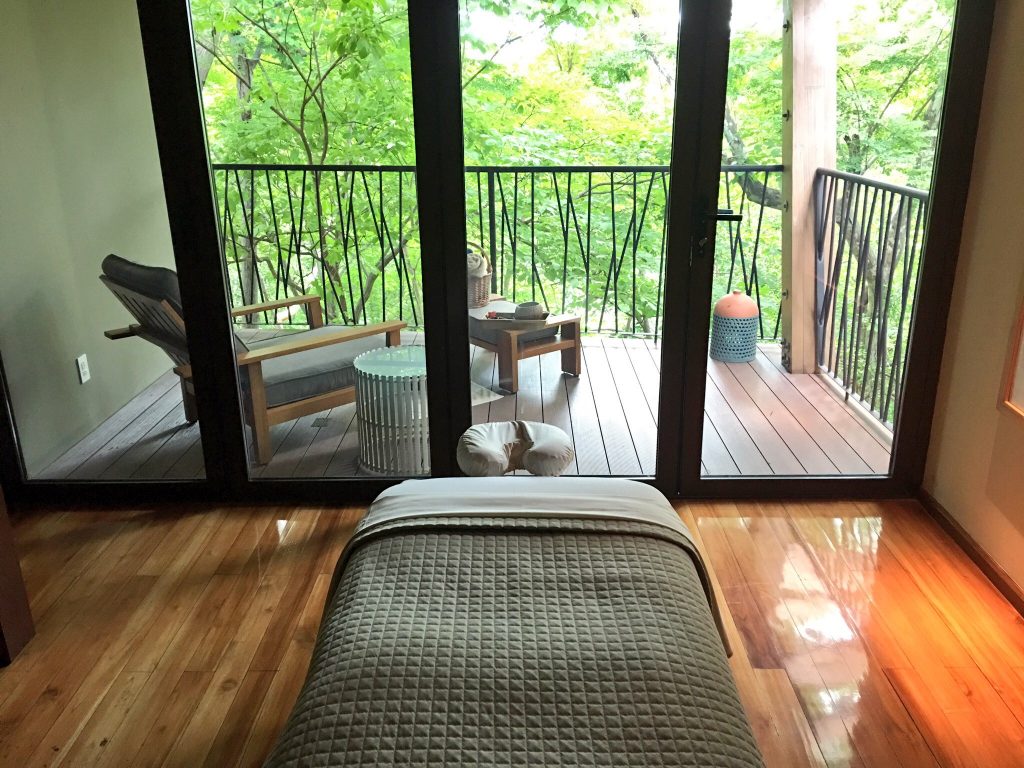 The weather on day 3 wasn't great but we decided to take a boat tour around the Peninsula Papagayo. We went with Almaco Unique Ocean Experiences and honestly had a ball. They cruised us around the peninsula and showed us some great viewpoints all while avoiding the massive rainstorms around us. It's never a bad idea to get out on the water, especially in Costa Rica.
Our day continued with a ceviche making class that I surprisingly loved. It was great because it was only about 45-minutes and you learned the ins and outs of making ceviche. The ceviche I made was shockingly excellent and I must admit I was quite proud of myself. I never cook, literally never so it was kind of fun!
Our farewell dinner was back at OSTRA, which has the best food at the resort in my view. The suckling pig ravioli and lamb over mushroom risotto was beyond delicious. I highly recommend it.
All in all, my 3 days at the Andaz Peninsula Papagayo Resort in Costa Rica was excellent. We did a lot but it didn't feel like anything. To me, that's the essence of pura vida, the Costa Rican mantra. The staff at the resort was world-class. Adam, Hellen, Dale and the rest of the staff were amazing to my group and I. Everyone had a blast and I would 100% recommend this resort.
Disclaimer: I was fully sponsored for this trip. However, as always, everything I've written is based on my experience and hasn't been influenced in any way.