I love nice hotels and I love good service. Hotels and service to me are kind of like scotch and Brussels sprouts; it took me a while to like them (or really care) but now that I do, I want and expect them to be top notch. With hotels, you don't always get what you pay for and that drives me bonkers. I don't mind paying for nice things or services but I expect a certain level of quality and service for my premium dollar. That was what was so refreshing about my recent stay at the Fairmont Jasper Park Lodge; the property was excellent and more importantly the service was fantastic.


I spent 4 days at the Fairmont Jasper Park Lodge on my glorious return to Jasper, Alberta, Canada-one of my favorite places in North America. This was my first time staying at the Fairmont Jasper Park Lodge as the last time I was in Jasper, it was being renovated.


The Fairmont Jasper Park Lodge itself is a great property situated on a stunning glacial lake with the Canadian Rockies as a backdrop. The Canadian Fairmont properties are unreal. From the Fairmont Banff Springs Hotel in Banff National Park to the Chateau Frontenac in Quebec City or the incredible Chateau in Lake Louise, these iconic properties are the quintessential Canadian hotel experience.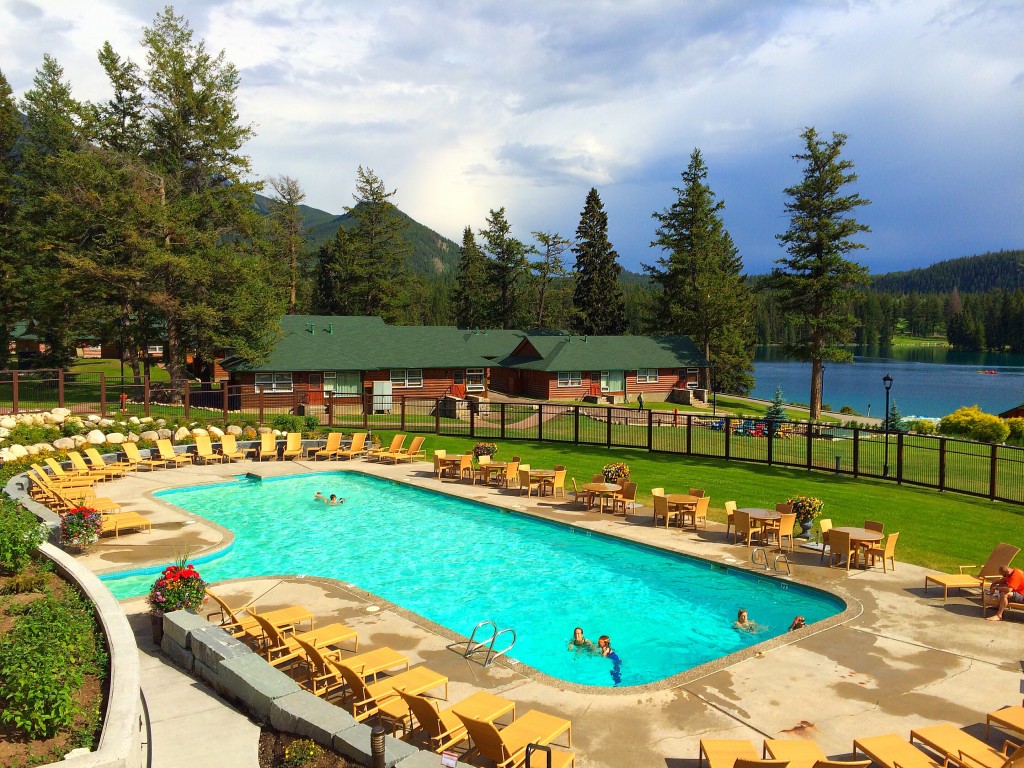 Upon check-in, the staff knew who I was because they had Googled me essentially. This is a new trend in luxury hotels that I've noticed in the last few years. I was even on Fox News talking about a similar experience I had at a hotel in London where they looked me up and found out I loved Arsenal FC and gave me some Arsenal gear. A little bit goes a long way- the Fairmont Jasper Park Lodge outdid even that.


I wrote a post called the 30 Best Things All Hotels Should Have and I listed 30 things that all hotels should do and basically do for free or at least not to extort the guest. I don't publicize my trips to hotel management but whoever is in charge of marketing or guest services at the Fairmont Jasper Park Lodge really went above and beyond.


They do something called a 'Show Me You Know Me' where they send around a memo to hotel staff with a picture and some information about a VIP guest. I have heard of this before but had never actually seen a print out and I have to say I was laughing my ass off because it was so classic. Here's why…


When I walked into my fantastic suite looking out over the lake, I first heard a noise that was unusual in a hotel room. It was a humidifier. I love humidifiers especially at altitude where it gets dry but hotels NEVER have them in your room! The Fairmont Jasper Park Lodge did and I remember thinking to myself, "huh that's great"!


I went into the bathroom and I am notorious for forgetting toothpaste and toothbrush and having to call concierge to bring me some. There were 2 tubes of good toothpaste, not the crappy generic kind that some hotels give you and of course two toothbrushes as well event though I was only one person. I didn't forget this time but again, I was thinking, "Wow this is great"!


Then I noticed some local beer, several bottles of water all around the room, the TV remote placed on top of a paper listing all the channels, extra blackout shades, my bed seemed to be moved slightly left so to more easily access the bedside plugs and last but not least-a non-slip shower mat. I have said for years that hotel showers are potential death traps and they need shower mats but they never have them! The Fairmont Jasper Park Lodge did all of these things but I still didn't put it together.


Then I was talking to the marketing manager of the hotel who was excellent, and another employee came up and said, "Hey, you're the show me you know me guy who's been to every country" and I was like wow how'd you know that. Then it happened where I saw the sheet. It was like a light bulb of amazing went off over my head when I realize they had found that article. We all started laughing as I started recounting all the unusual but awesome things that were in my room especially the shower mat and humidifier.


The Fairmont Jasper Park Lodge going above and beyond by simply doing a little bit of extra research now has a fan for life. Of course it doesn't hurt that the scenery is amazing, the golf course is phenomenal and they even have horse stables but the service and the people is what I will take with me from my stay at the Fairmont Jasper Park Lodge. I highly recommend it!