I had never heard of Via Ferrata until a few weeks ago when I was traveling in Great Britain. I was spending 3-4 days in the Lake District in Northern England for the first time since 1998 and was to do a bunch of really cool activities. To be honest I wasn't that excited to do Via Ferrata but that's because I didn't know what it was. What it is, is a lot of fun, a great adventure and one of the cooler things I've done in a while! Via Ferrata is fantastic and I highly recommend it!


There are a few Via Ferrata's in Europe but I went to the one at Honister Pass in Keswick, Cumbria, Northern England…yes that's a mouthful but trust me it's worth it! Just look at the entrance!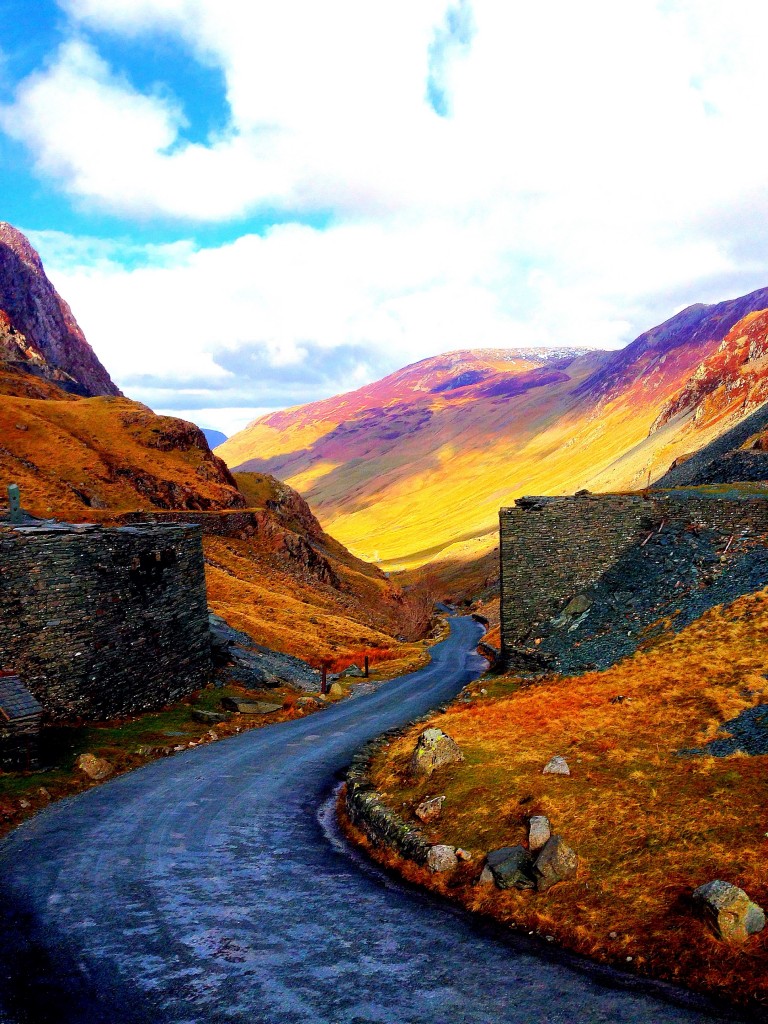 Once inside you must choose between the Via Ferrata classic or extreme. Obviously, you all know which one I chose and it was a great decision. The Via Ferrata extreme lets you do some really cool things like edge exposure, vertical climbs, cliff edge ladders, Burma bridge and cargo net climbing. Just have a look at these pictures to see what I mean!


From the very start you are basically high up over an edge and the first step is climbing over a ladder hanging off a cliff and then descending and ascending in all directions and difficult angles. Difficult angles meaning, sometimes the cliff is inverted on you so you need strength and some serious balls to do it.


There are times where it gets pretty scary and if you suffer from vertigo or have height issues or are just a general wimp; then you'd hate it. However, if you like challenges and some serious fun; then you'll love it as I did!


Without question the Burma Bridge is the scariest thing as you are up about 1000 feet over the rocks below and it's not very sturdy. However, with the some concentration and no fear, you can traverse it pretty easily. Everyone in my group did a great job on this obstacle.


After the bridge it's a steep vertical up to a cargo net; which is awesome! I hadn't climbed a cargo net since fifth grade and I had never done it at 1000 feet high on a cliff! However, it comes back pretty quick and I loved it.


From the cargo net, you scale a tunnel in a slate mine up to the top of the mountain where this fabulous view below awaits. It was a great way to celebrate a difficult but very rewarding and fun experience. I really loved it. Via Ferrata was literally built for me; it's basically my perfect activity!


Fear not, Via Ferrata is quite safe and you are always securely buckled in. My only recommendation is if the weather is cold; as it was for me; make sure you wear gloves because your hands will be exposed to the wind and cold metal. Other than that, get ready to have a blast! I can't wait to try the other ones in Europe-now that I know what they are!