How many countries are there in the world? This is the question of questions when it comes to travel from novice vacationers to elite country counters and explorers. So how many countries are there? Well, there is no exact answer and the best answer is it depends on who you ask. As you guessed it, I get asked all the time and my elevator answer is 193, based on the amount of United Nations member states or sovereign nations. However, this is hardly a cut and dry answer.
I have been thinking about writing this article about how many countries are there for a long time but didn't feel like getting into such specifics where I would thoroughly confuse everyone reading it. So at a recent Travelers Century Club event in Los Angeles, I saw this video below and highly encourage you to watch it as it really makes sense in a way that most can understand.

I hope you enjoyed the video and now I will expand slightly upon the answer of the United Nations of 193, the UN + 3 or 196; which includes Vatican City, Kosovo and Taiwan or other lists such as the aforementioned Travelers Century Club which now stands at 325 or Most Traveled People; whose tally is at 874. There are also several other lists, including the DXCC list, but if I start listing them all we will be here all day.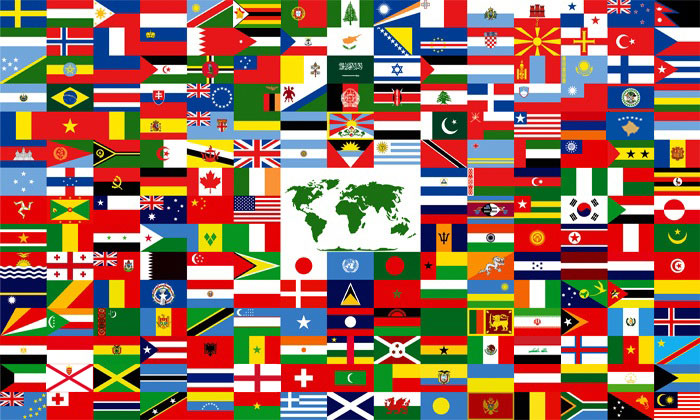 United Nations
The United Nations list of member states is the simplest list to answer the question of how many countries are there. You are either a member or you're not. I won't bother getting into the unfathomable politics of the 5 permanent members including the United States. So if you say you've been to every country in the world; technically you've been to 193. Only about 94 people have ever been documented claiming to accomplish this feat and I am proud to be one of them.
United Nations + 3
The total here is 196 as it includes Vatican City, Kosovo and Taiwan. While Vatican City is actually a country, it is not a UN member state. Kosovo and Taiwan simply play into politics and I won't go bashing on China and Russia or even the United States. However, most people generally consider them countries, including me. Yes, I have been to all three.
Travelers Century Club
When you see on my website, Facebook fan page, etc. that I have been to 318 countries or a number like that it is based off the total number of countries set by the Travelers Century Club (TCC). The TCC is a non-profit social club that is based in Los Angeles and has been operating for about 60 years. Only 12 or 13 people have ever completed the entire list. However, the list is always expanding.
While I disagree with several countries included on the TCC list, they do have a set of rules and regulations that are very loosely adhered to. There is also a lot of politics involved internally with the TCC and in my opinion several places that do not merit inclusion. That said, I still think it's the best list to go by.
The difference between the TCC and the UN list is that the TCC "countries" are not necessarily countries. They include unique destinations. For instance French Guiana or French Polynesia counts separately than France. Sounds fair, right? This makes the list more comprehensive than the UN list. It measures the true amount of destinations in the world and makes a high tally all the more impressive-in theory.
While I could talk the validity and inclusion of the TCC countries all day, I firmly believe that the TCC is the best list to go by for comprehensive travel and the answer to the question of how many countries are there. However, some ridiculous inclusions will always keep it from being commonly accepted outside the TCC and megatraveler-sphere.
Most Traveled People
Most Traveled People (MTP) is a list that was started by my friend Charles Veley, who is one of the 13 to complete the TCC list. MTP includes 874 destinations. This includes nearly every state from many large nations including 100+ oblasts of Russia, all the states of the 3 North American countries, many of the large European nations along with the BRIC (Brazil, Russia, India, China) countries.
While I am a member, I do not strive to complete this list and have no intention of doing so. This is mainly because I don't believe that travel to random places like remote Russian oblasts just to say I've been there is worth my time, effort or money. That seems pointless to me, personally. However, I do understand and respect the mindset-obviously.
As I said there are a few other lists including the DXCC or Ham Radio list. I cannot possibly get involved with that but MTP does include the entire DXCC list to my knowledge.
Anyway, I hope this brief overview helps clear up the how many countries are there question. I am sure it just confused you more but again, please do watch the video. And in my view, if you've been to Transnistria, you are more than welcome to count it in your country tally!