Unless you've been living under a rock for the past 30 years you are undoubtedly aware of frequent flyer programs. Frequent flyer programs are airline loyalty programs that reward you with miles that can be redeemed for free flights or other rewards. Every airline on Earth has one in some form or another. Some airlines have taken this a step further and have created airline alliances. There are three major alliances globally. These combine the resources and routes of other participating partners in the alliance for maximum exposure for the customer to fly anywhere in the world. In theory, it is supposed to be seamless and make life easier for the customer. The three major alliances are Star, OneWorld and SkyTeam. How do you choose the right alliance to affiliate with? Which airlines participate? Which gives me the most value? Here are some answers…

First, the decision on which alliance to choose should have a lot to do with where you live and where you travel most. For instance, if you live in New York and you travel to South Africa a lot for work then you'll likely want to become a member of the Star Alliance because you can fly to Johannesburg on South African Airlines.
Star Alliance has 27 member airlines. They are flanked by the global giants United and Lufthansa along with what is generally considered the world's best airline, Singapore Airlines. Other key airline members are Turkish, Air New Zealand, South African, Egypt Air, Air China, Thai, ANA, Air Canada and SAS. These airlines will make up the majority of the routes you will see when searching major destinations around the world.

Advantages of Star Alliance
-Most airline partners
-Farthest reach of any alliance
-Most airline lounges
-Most choices to Africa
-Most choices to Europe
-Most choices to Asia
-Most flights within the Pacific
-The new United after the Continental merger
-Singapore Airlines
-4 elite status levels
-Direct flights from the US to India
-Major hubs in most major cities in the US
Disadvantages of Star Alliance
-Poor choice to Australia
-Poor choice to South America
-TAM
-US Airways
OneWorld has 12 member airlines. They are flanked by American Airlines and British Airways, two of the world's largest airlines. They also have Cathay Pacific, Japan Airlines and Qantas as major carriers.

Advantages of OneWorld
-The best choice for Latin American travel with American and LAN
-Major hub in Miami
-British Airways terminal at London Heathrow
-S7 airlines for travel within Russia, the world's largest country
-Direct flights to Australia from the US
-Direct flights to India
-Cathay Pacific
Disadvantages of OneWorld
-American Airlines
-Mexicana
-Royal Jordanian
-Very little choice to Africa
-No good European alternative to British Airways
-Potentially may lose Japan Airlines and LAN
SkyTeam has 15 member airlines. They are anchored by Delta, KLM, Korean Air and Air France. They also have three Chinese airlines as members and several regional airlines.

Advantages of SkyTeam
-Direct flights to Africa on Delta from the US and Air France and KLM from Europe
-Direct flights to Russia from the US
-Great exposure to China
Disadvantages of SkyTeam
-Alitalia, the worst major airline in the world
-Poor partner airlines i.e. TAROM, Vietnam, Czech
-Marginal reach to South America
-Future airlines to be added include Saudi Arabian, Xiamen and Garuda Indonesia
These advantages and disadvantages listed are not based on where a majority of people live but by general traits of the alliances and their partner airlines geared toward an American perspective.
In theory, you should be a member of a major airline in each alliance so if you have no options you can earn miles toward rewards on each and any of the alliances. Additionally, you should look into ancillary ways to earn miles including credit cards, rental cars, restaurants, etc. Each airline has these types of partners and offers deals from time to time such as bonus miles for signing up for this and that. The problem with applying for a bunch of credit cards is that it can hurt your credit and can also be very dangerous if you have that much access to credit. If you really want to apply to get the 25-40,000 mile sign up bonus; close the card after you fulfill the obligations to get the miles.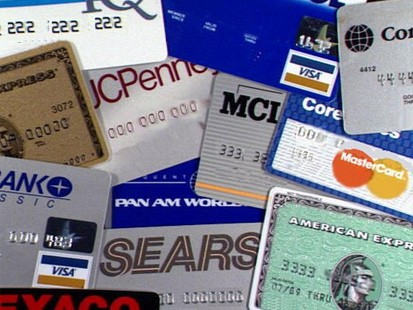 It is my personal opinion that Star Alliance is the best alliance and as of two years ago I basically switched my allegiance from OneWorld; I believe SkyTeam to be inferior to the other two. The main reason was because of the United and Continental merger. Living in New York City, the Newark hub along with a large presence in JFK and LaGuardia makes Star miles much more valuable to me as a New Yorker. (Don't get get me wrong, I don't like United either but you've got to make a choice) Not to mention they have the most and the best partner airlines. Plus if you travel to exotic places as I do, Star gives you the easiest and most options to get there.


Again, it should depend on where you live and where you travel to most. There is no magic formula to say this is the best, etc. Use your head but take into consideration what I have listed above and see what is most important to you. For a complete list of the smaller partners, have a look online and see what other partners they each have. Be smart and you'll be flying free in business class sooner than you think!