My year in travel 2016 was a busy one that's for sure. 2016 was a busy year for me in general where I got a puppy named Hector; which is the best thing I've done in years. Business wise I had an amazing year in 2016 and I look forward to some new big things to come in 2017! But here is a recap of my year in travel 2016!


My year in travel 2016 started like gangbusters for the first few months of the year. I was in and out of Los Angeles 5 times in the first 3 months of the year filming TV shows in between massive trips all over the world. My first big trip of the year was to Kenya.


As a part of my deal with Fairmont Hotels, I spent a week in Kenya visiting three properties including the Fairmont Mount Kenya Safari Club and their property in the Masai Mara. As you might imagine, these trips were phenomenal!


I flew from Kenya to Melbourne, Australia where I only had a day sadly before heading down to Queenstown, New Zealand-perhaps my favorite place in the world! I never wrote about it but it was so amazing before I hopped on an Azamara cruise in Dunedin and the Otago Peninsula in New Zealand.


The cruise also stopped at fun destinations like Cape Kidnappers, Picton, Hobbiton, Tauranga and Auckland. A few of which were new for me but the highlight was Hobbiton for sure!


I then headed to Dubai for a stay on the Palm Islands of Dubai. This was my first of 4 trips to Dubai in 2016 and was also the first time I stayed on the Palm Islands. I highly recommend it!


After Dubai, I popped into London for the first of 3 London trips in 2016. A perfect weekend at the Savoy Hotel ensued and I have a new top ten favorite hotel in the world. Between the Beaufort Bar and the American Bar; recently named the 2nd best bar in the world, I was in heaven!


Then it was back home for a bit to play with my puppy before 2 of my best friends and I went to Nicaragua for 8 days. I wrote about 5 awesome places to see in Nicaragua and really there are dozens. I had such a great trip and I look forward to going back in August 2017!


Then came the biggest trip of the year for me and one of the best of my life.


We started out doing a 10 day road trip in the Balkans. We did 2 days in Tirana, Albania. Followed by a Macedonia road trip, then onto Kosovo, Serbia, Bosnia and Dubrovnik, Croatia before flying onto Amsterdam for a fun filled weekend and up to Oslo, Norway before an epic trip up to Svalbard.


Svalbard was the basecamp for our massive expedition to the North Pole. It was a stressful and delayed trip but in the end we made it safely in and out! Here's how I made it to the North Pole.


My delays at the North Pole led me to miss stops in Poland and Slovakia but I got started in Vienna, Austria which is a great town! We then flew down to Slovenia for a road trip down into Trieste, Italy where we started 10 days in Italy visiting some of my favorites and a few new places as well.


Taormina, Catania and Siracusa are definitely 3 places not to miss in Sicily while Napoli still has the worlds best pizza. The Amalfi Coast was perfection in April and I loved every second in Positano and Sorrento before a quick trip to Malta and another 2 great days in Rome.


After a little break from travel to take care of some business at home I headed up to Mont-Tremblant, Quebec, Canada. It is such a beautiful little place and I look forward to heading back there in January 2017 to see it in the winter.


June saw me spend much of the month in France. I spent a week in Paris for the finals of the French Open at Roland Garros in a Paris Perfect Vacation Rental. It was fantastic. Then some friends joined me and after a 16 hour Normandy Road Trip we did a massive Euro 2016 road trip in France. We also visited Toulouse, Marseille, Saint-Etienne and several little towns and world heritage sites along the way.


It was then onto the US Virgin islands for my SPG Amex trip to St. John. This wasn't my favorite trip of the year by any means but the weather is tough to argue with!


I then headed up to Alaska for a massive National parks trip around the biggest state in the United States. I visited Lake Clark National Park, Katmai National Park and Glacier Bay National Park. They were all pretty epic and I look forward to hitting the final 4 National Parks I've not been to in Alaska next summer as I try to hit them all at some point.

Then came the truly ridiculous
week on a mega yacht in the Maldives
with my friends. That trip was a once in a lifetime kind of trip and no words can really describe it.
I was home for most of August and early September to hang at home and to see the
2016 US Open with SPG Amex
. Then I headed out to Europe for a visit to both London and Paris before heading down to Central Africa.
My buddy and I visited the
Central African Republic
, Cameroon,
Equatorial Guinea
and
Sao Tome and Principe
. This was my buddy's first trip to Africa so it was funny throwing him right into the fire of Central Africa!
I spent most of October at home before my
epic golf trip to Ireland
. If you're a golfer this trip will surely make you jealous. We played 6 top notch courses in both Ireland and Northern Ireland and it was really hard to explain how good it was. I went with Carr Golf who I highly recommend to anyone who loves golf and wants to play in Scotland or Ireland.
I flew from Dublin to
Dubai
for my second Azamara cruise of the year. This was a special LCV Voyage starting and ending in Dubai where I stayed two different stints before an after the cruise for a few days.
We also visited the
Musandam Peninsula of Oman
; which I had previously been to twice but never like this. Also, these
5 awesome things to do in Muscat, Oman
are well worth your time.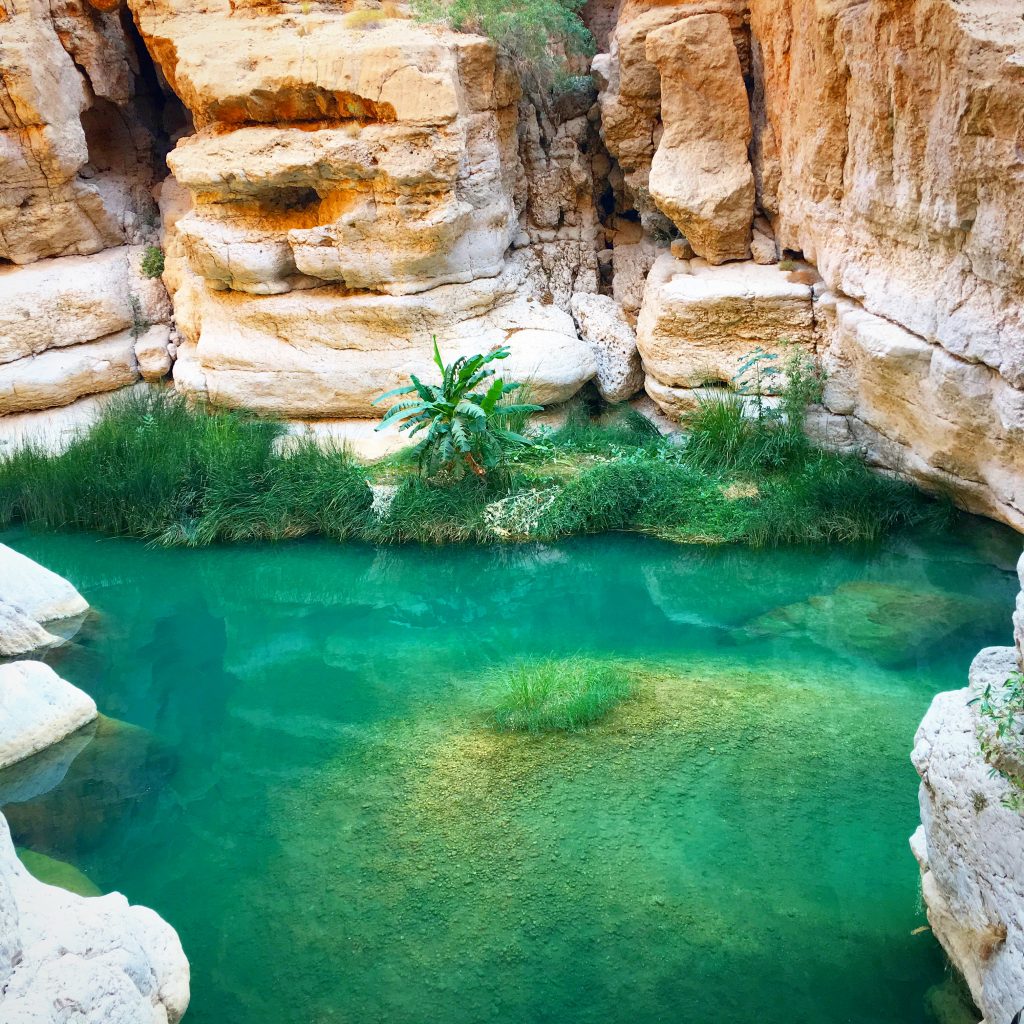 We followed that up with stops for
a Day in Bahrain
,
the North of Qatar
and these
two things you must do in Abu Dhabi
. It was a great cruise and probably my favorite of the 7 cruises I've done with Azamara.
There was no rest for the weary as I quickly headed out west to do a charity auction in Seattle. If you can believe it, someone paid $4500 to have dinner with me and we raised the money for a great cause. On the way home I stopped off in Columbus, Ohio for a US Soccer game then Pittsburgh.
Aside from the
SPG Amex holiday challenge in San Diego
I took the end of the year off and actually have a solid 2 months at home to chill out, recharge and get some serious work done. I know I am forgetting some places but my year in travel 2016 was awesome, it really was but it's been nice chilling out in New York. Come January, I'm hitting the ground running and there should be some fun adventures to come in the new year!